Patrice Daniel, the master of a hair salon of his own, shares some tips and professional advice in an article of "Naerata Suvi 2019" magazine, revealing how to achieve healthy, luscious locks that even Rapunzel would envy.
Hair structure is obviously influenced by our genetics, though when you do find suitable products - even the thinnest of hair can look and feel gorgeous! Patrice's favourites include Rene Furterer's Absolute Keratine restoring shampoo, Forticea energising shampoo, Tonucia restorative and thickening shampoo and Complexe 5 stimulating herbal extract for your scalp – all by Rene Furterer.
Patri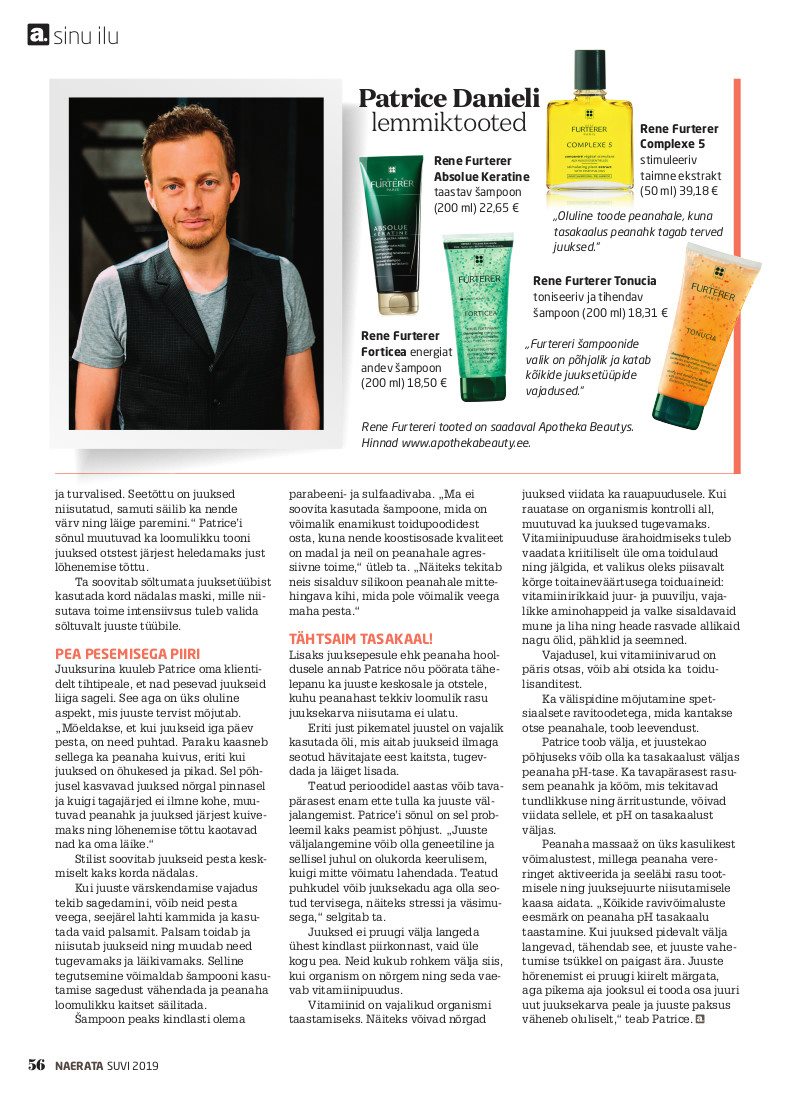 ce highlights that it's not only the products that count – it is also your hair care routine and habits. The more you tamper with your hair the more it tends to weaken its structure, which is why it is important to use a nourishing hair mask at least once a week to keep your hair (and its colour) safe and help it to recover from any damage caused.
As a hairdresser, Patrice often hears that people tend to wash their hair way too much, way too often. It is commonly believed that the more you wash the hair, the cleaner it is… But as a result, the scalp ends up dry and the hair less shiny. Patrice recommends hair wash up to twice per week but if you need a refreshment: rinse with water, comb through and use only the conditioner (that shall treat your hair by moisturizing and adding shine to it).
The sham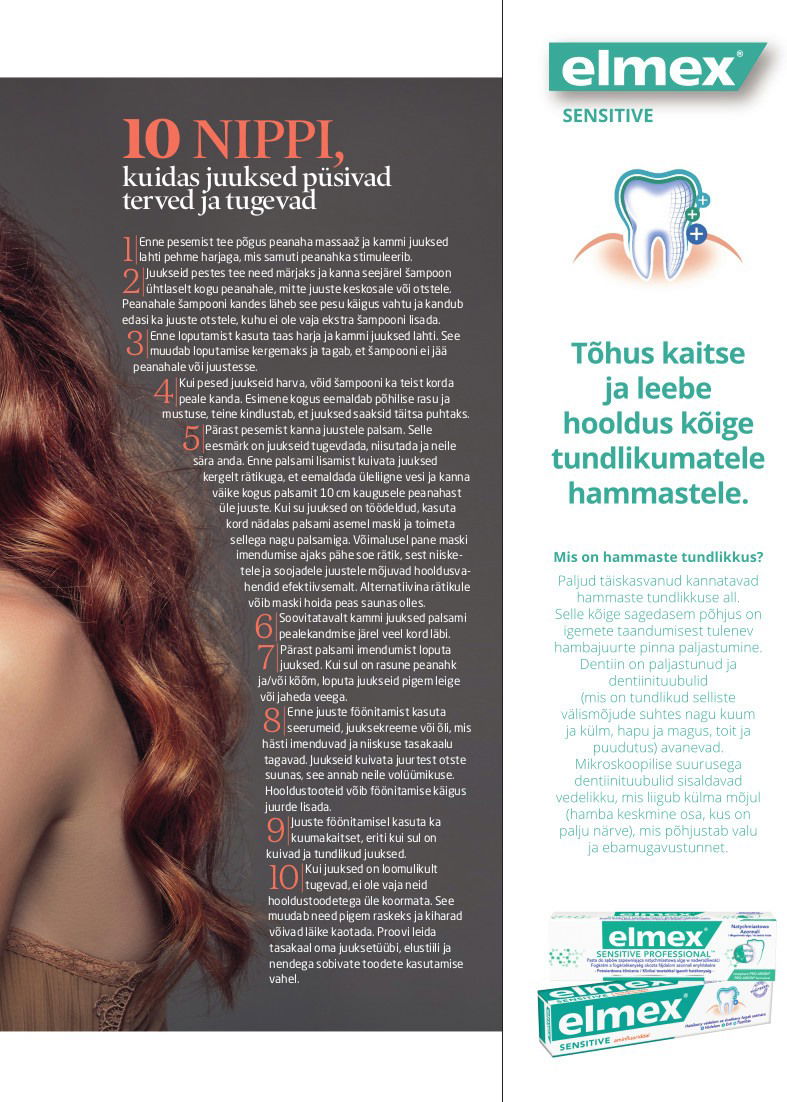 poo you use should definitely be paraben- and sulphate free. Patrice doesn't recommend using random shampoos you can get in any grocery store, because their content quality is indeed low and they tend to be aggressive towards your scalp.
Not forgetting about the rest of the hair length too! For longer hair, an oil treatment is a lovely option that protects it from weather, adds shine and makes it stronger.
Also, at certain times, some people experience hair loss due to a weakened state of the entire organism, stress, exhaustion, imbalance in the pH level of the scalp, or in harder cases – genetic factor. This can be fixed or aided with proper hair care, a dietary change and the intake of certain vitamins.
In his salon, Patrice primarily uses the products by "Gold" and "Rene Furterer". So if you would like more tips from Patrice or would fancy to try his methods LIVE, you are always warmly welcomed at https://www.patricedaniel.com/.
How do you take care of your hair? Maybe you have some tips of your own that work just right? Feel free to share them with us and leave your comment down below!